Description
omega j8228c. Triple Stage masticating technology extracts the maximum amount of nutrients, vitamins, taste and juice from minimum amounts of fruits, vegetables, leafy greens, and wheatgrass.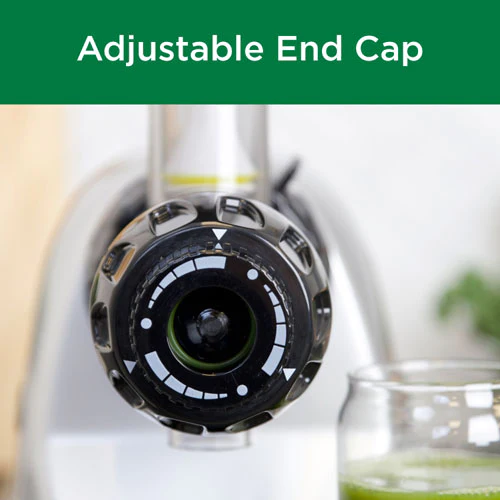 omega j8228c.. The adjustable end cap features 3 settings to get the most juice out of your fruits, vegetables, and leafy greens.
The J8006HDS Juicer and Nutrition system can make more than just healthy and delicious juice. You can extrude pasta, make fresh baby food, juice leafy greens, vegetables, fruits, citrus, and more.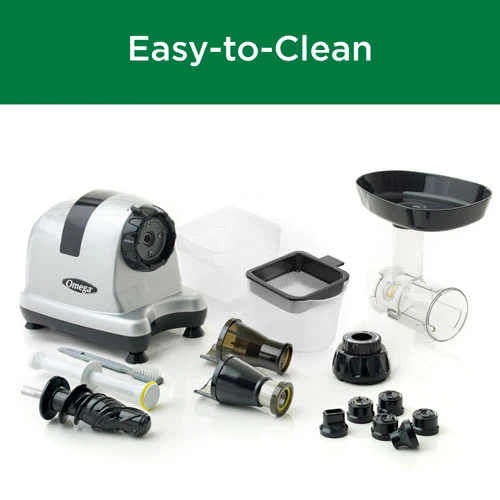 Clean up is a breeze because all of the removeable parts can be sink rinsed or top-rack dishwasher cleaned.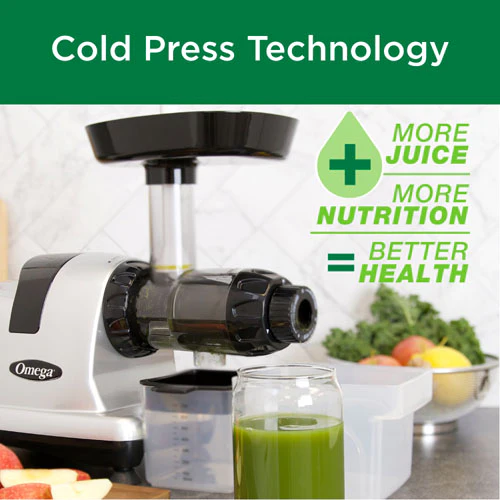 Lower speed means less nutrient and enzyme destroying heat for a far superior health-boosting juice.
Less noise than high-speed juicers.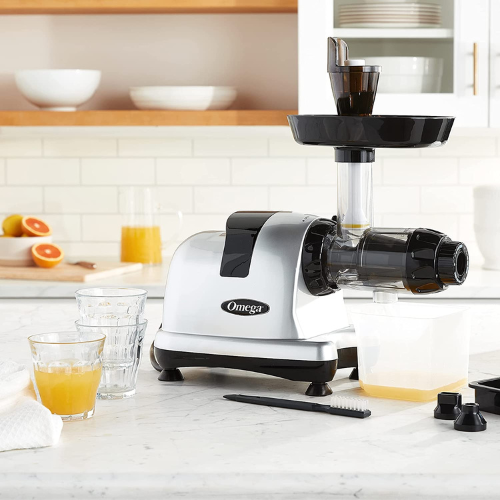 Omega Compact Slow Speed Multi-Purpose Nutrition System Juicer with Quiet Motor Creates Fresh Healthy Fruit and Vegetable Juice at 80 RPM, 200-Watt
Omega is Internationally No. 1 Slow Cold Press Juicer From U.S
Omega Cold press juicers uses a method that does not involve high heat and therefore preserves the nutrients and vitamins of the ingredients.

Make fruit and vegetable juice, Smoothies, sorbet, Pasta, Leafy Juices, Baby Food.

3 Layer Squeezing Technology for maximum juice yield.

Omega is a slow juicer which prevent juice from heat up and oxidation.

It extracts 99.9% of the nutrients from fruit.

Its horizontal design make it super easy to clean and use.

No juice leakage prevent juicer from early damage.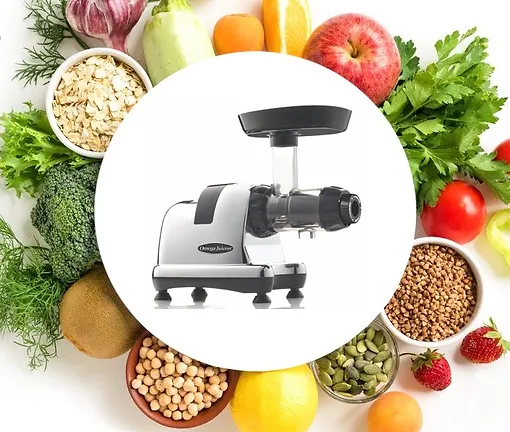 About this item
BOOST YOUR IMMUNITY – Cold press juicing is one of the most effective ways to easily access nutritious enzymes and antioxidants that boost immunity and enhance overall health.

HEALTHY AND DELICIOUS JUICES – Extracts the maximum amount of nutrients, vitamins, taste and juice from minimum amounts of celery, carrots, leafy greens and other fruits, vegetables, Celery or wheatgrass

NUTRITION SYSTEM – Turn nuts into nut butter, extrude pasta, grind raw Coffee and spices, mince herbs and garlic, make baby food and frozen desserts, and whip up soy milk in a flash

FEATURES – High juice yield with very dry pulp, an automatic pulp-ejection function for continuous juicing, four stabilizing feet, and quiet operation

HIGHLIGHTS – The adjustable end cap has 5-settings for maximum juice output and extraction. Enjoy continuous juicing. Powerful motor Triple-Stage juicing system ensures maximum efficiency

LONGER LASTING JUICES – Using a low speed of 80 RPMs results in minimal heat buildup and oxidation promoting healthy enzymes

INDUSTRY LEADING 15-YEAR warranty on motor & 2 Years on parts.