Founded as Olympic Products by Robert Leo. Prior to Olympic, Mr. Leo spent over 20 years at the helm of another juicing company, listening to consumers and crafting a product concept that delivered upon clients needs. Armed with a clear vision, he poured his passion and formed his own, innovative company called Olympic Products.
Olympic changes name to Omega Products Inc.
Omega develops all styles of juicers: Citrus, Centrifuge, Pulp Ejection and Masticating Low Speed. Innovation and quality backed by Industry Leading Warranties.
Omega introduces the vertical low speed juicer which effectively slows down the oxidation process. Freshly squeeze juice can be stored up to 72 hours.
Omega is acquired by the Legacy Companies. The Legacy Companies commits to delivering innovation and product features with purpose. Omega expands distribution around the globe with Legacy's International Division, Greenfield WorldTrade.
Dr. Oz identifies the Omega VRT350 Juicer as his go-to-juicer in his Best Advice ever segment. Men's Journal identifies the Omega VRT350 as the Best-in-Class juicer
Omega takes juicing and the preservation of rich nutrition and natural taste to a new level with vertical low speed juicers that operate at 43RPMS. A smoother, richer tasting juice.
Omega introduces 3 horsepower blenders. Some of the quietest high-powered blenders on the market. Brilliantly designed to minimize vibrations and noise. Omega also introduces the Juice Cube, an innovative low speed juicer that stores all parts into a compact, cube form factor. Makes the prep and juice process easier and more convenient.
Omega remains the industry standard for beverage equipment and continues to pride itself on innovation and quality. Omega stands behind the parts and performance of Omega products for years … Drink well. Eat well. Live well with Omega.
Commitment to Quality & Service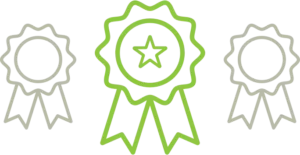 Omega values its heritage. A company built from the passion for creating products which served our customers well. Our products are backed by industry leading warranties covering parts and performance. Our USA based customer service team prides itself on incredibly fast response times to your inquiries.
Amazon Reviews and Ratings
We Respond To All Enquiries Within 1-2 hours Of Receiving Your Message