Description
Lower speed means less nutrient and enzyme destroying heat for a far superior health-boosting juice.
Simple to use and easy to clean with a space-saving, quiet design ideal for everyday use
BPA Free – Because your health and peace of mind are so important.
TRIPLE STAGE AUGER- The 3-stage augers produces a higher juice yield for more juice in your glass!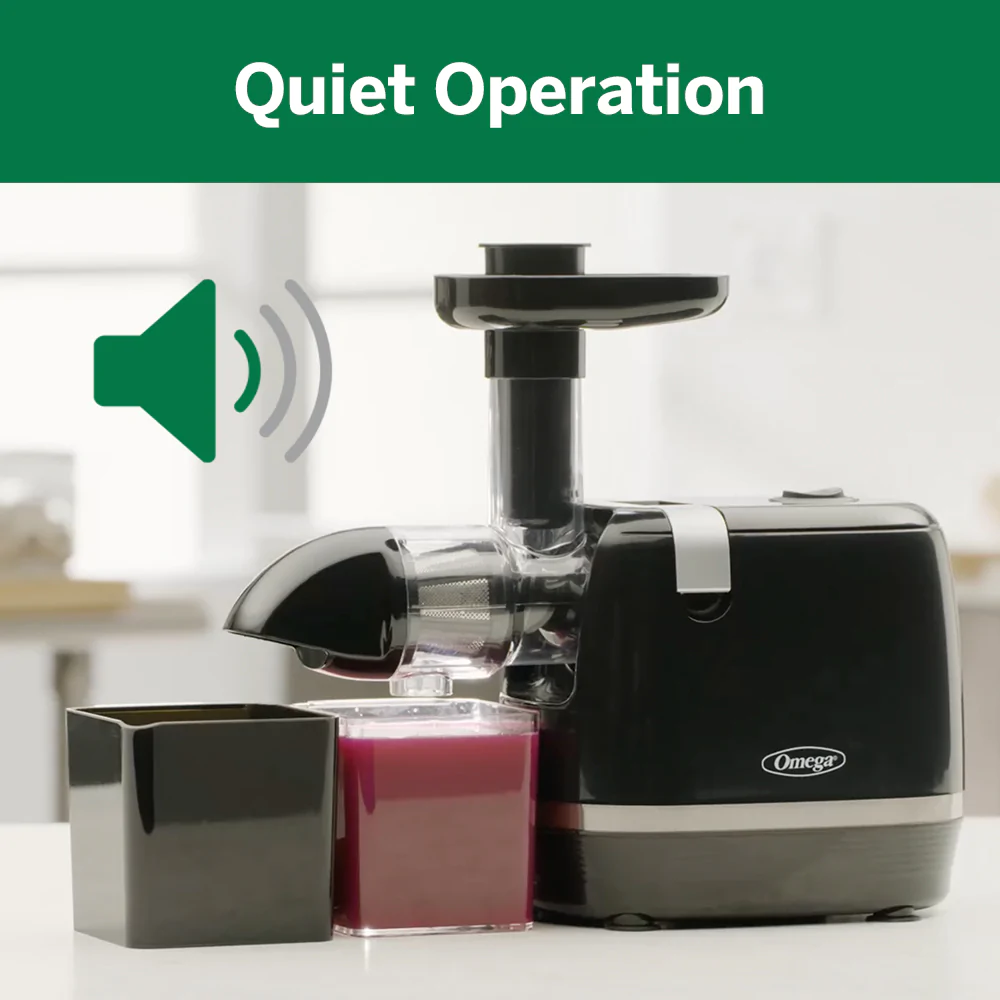 SO QUIET- Less noise than high-speed juicers.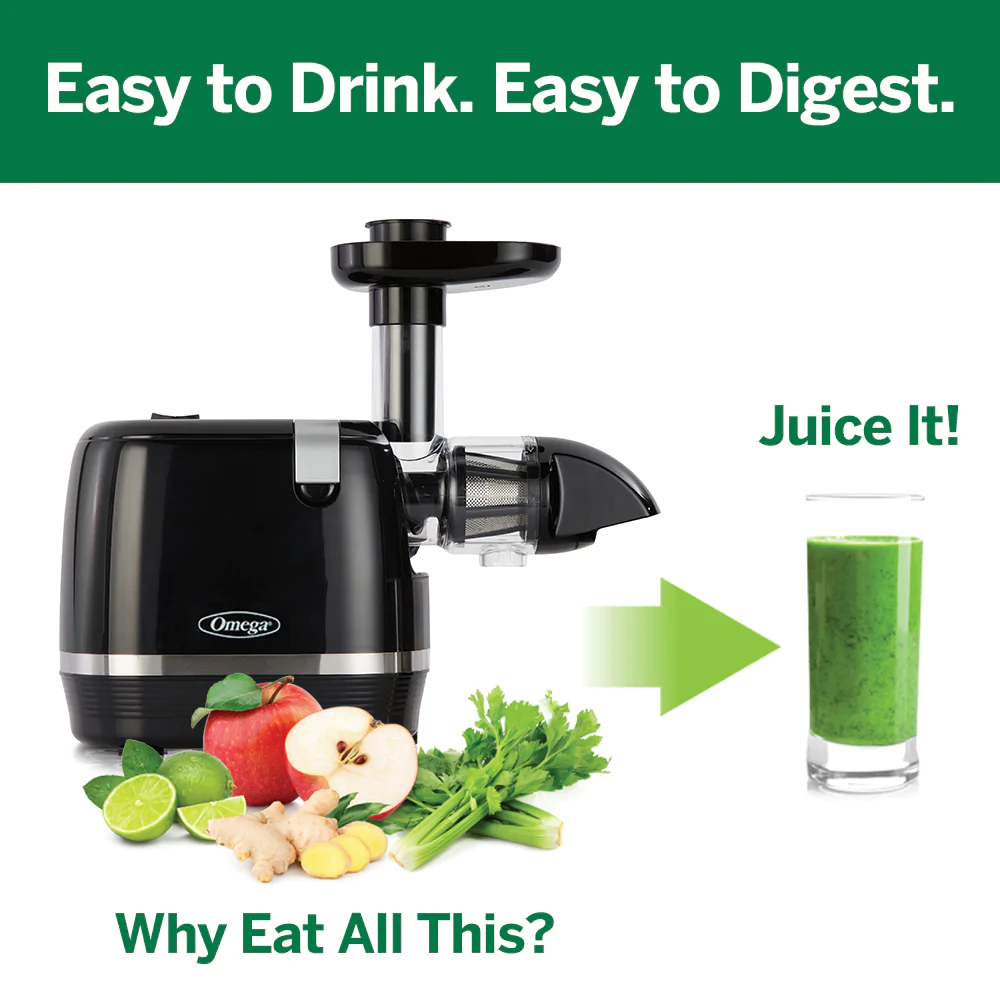 DRINK YOUR NUTRIENTS – Juice fruits, vegetables and greens for a delicious way to get fit and healthy
Omega H3000D Cold Press slow juicer, Extractor Creates Delicious Fruit Vegetable and Green High Juice Yield and Preserves Nutritional Value, 150-Watt, Black
Omega is Internationally No. 1 Slow Cold Press Juicer From U.S
Omega Cold press juicers uses a method that does not involve high heat and therefore preserves the nutrients and vitamins of the ingredients.

Make fruit and vegetable juice, Smoothies, Leafy Juices.

3 Layer Squeezing Technology for maximum juice yield.

Omega is a slow juicer which prevent juice from heat up and oxidation.

It extracts 99.9% of the nutrients from fruit.

Its horizontal design make it super easy to clean and use.

No juice leakage prevent juicer from early damage.